Skip to product information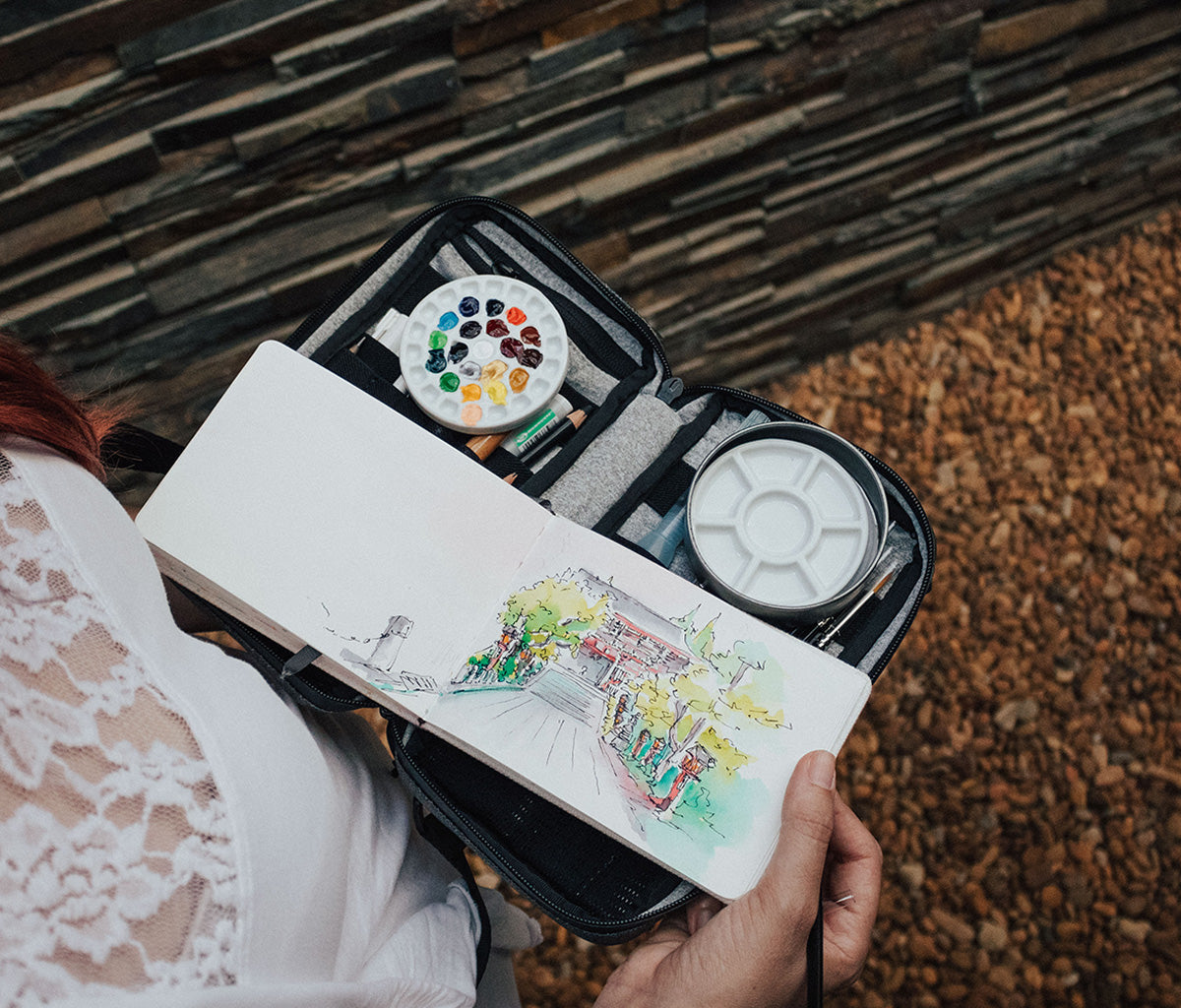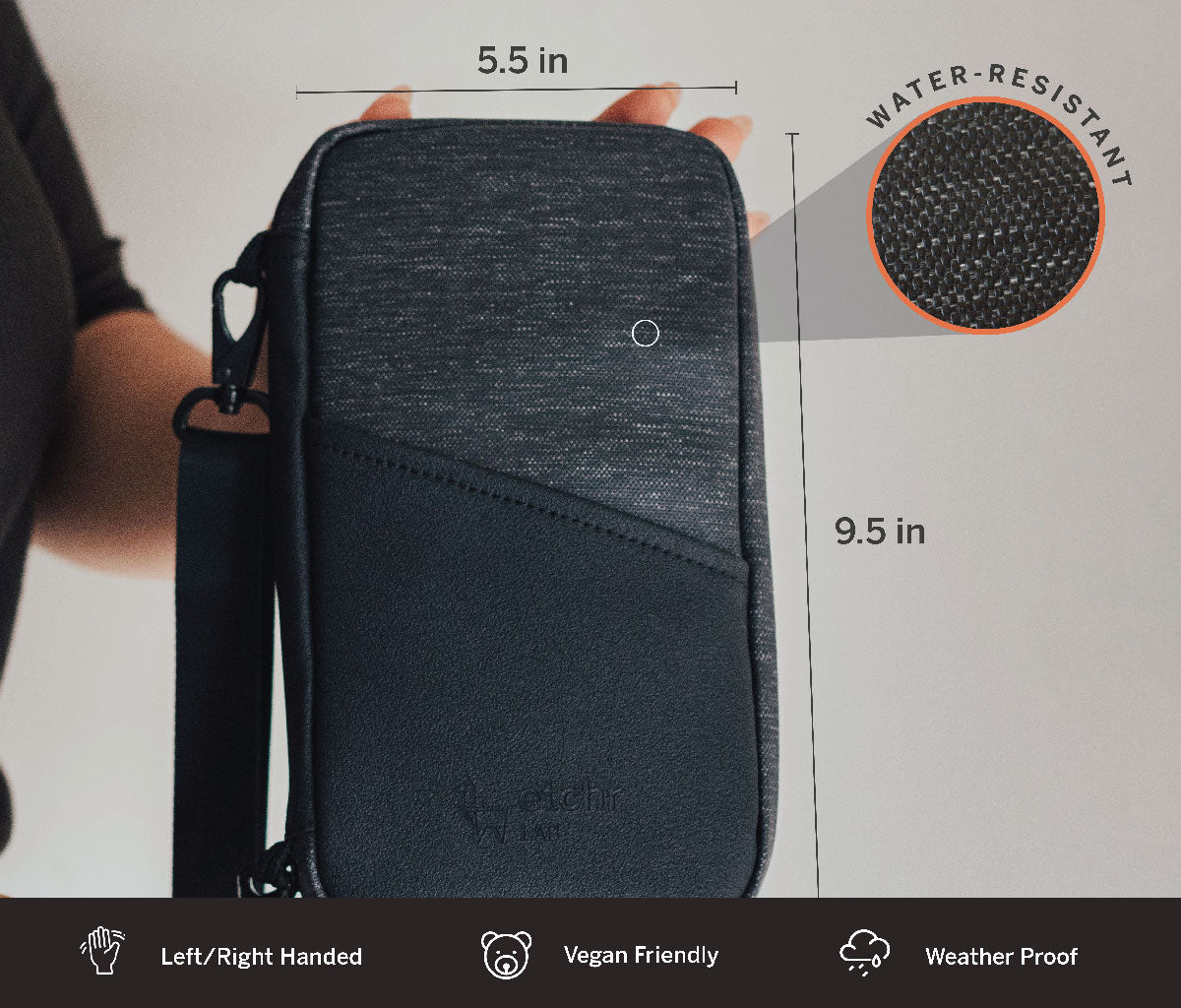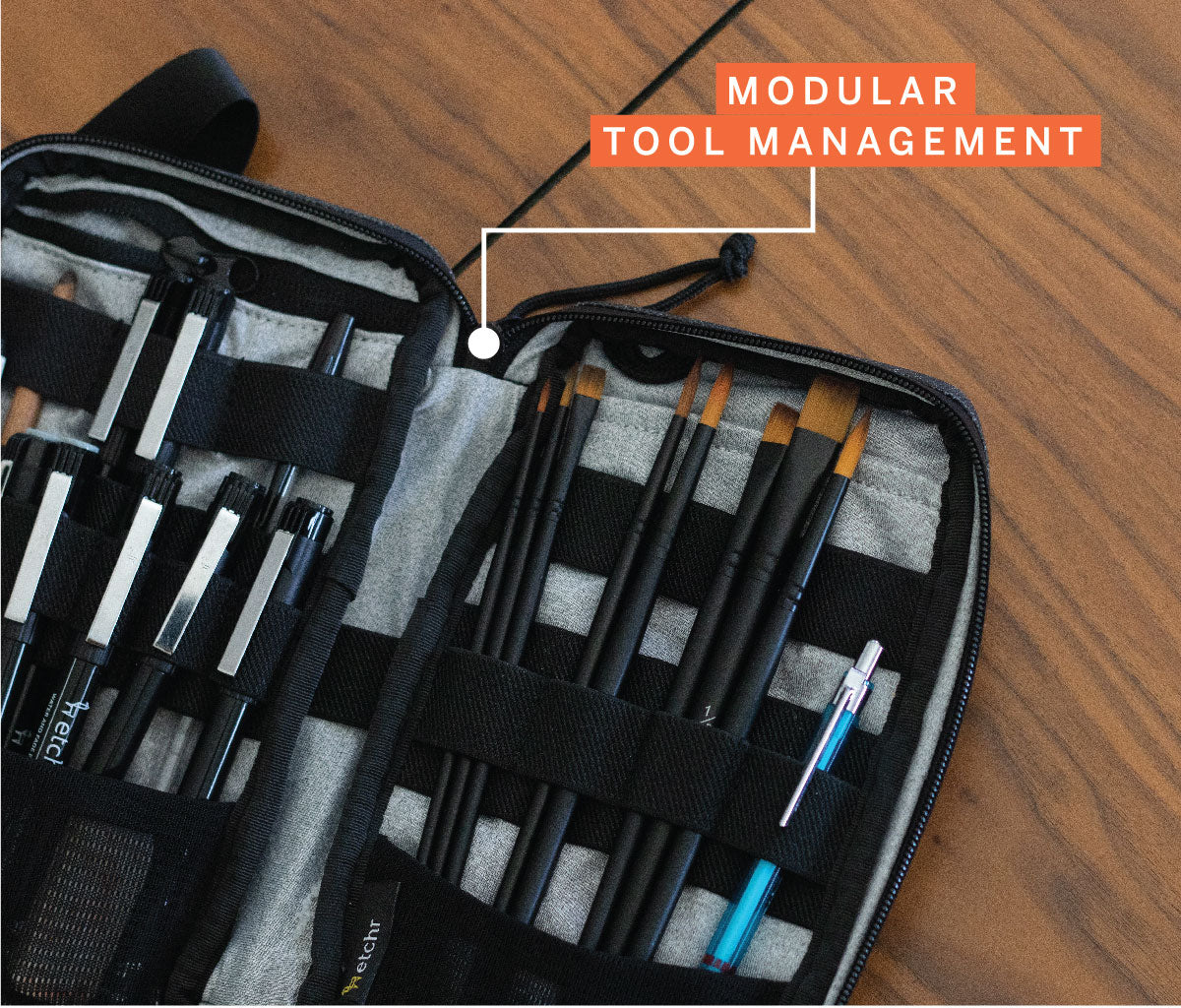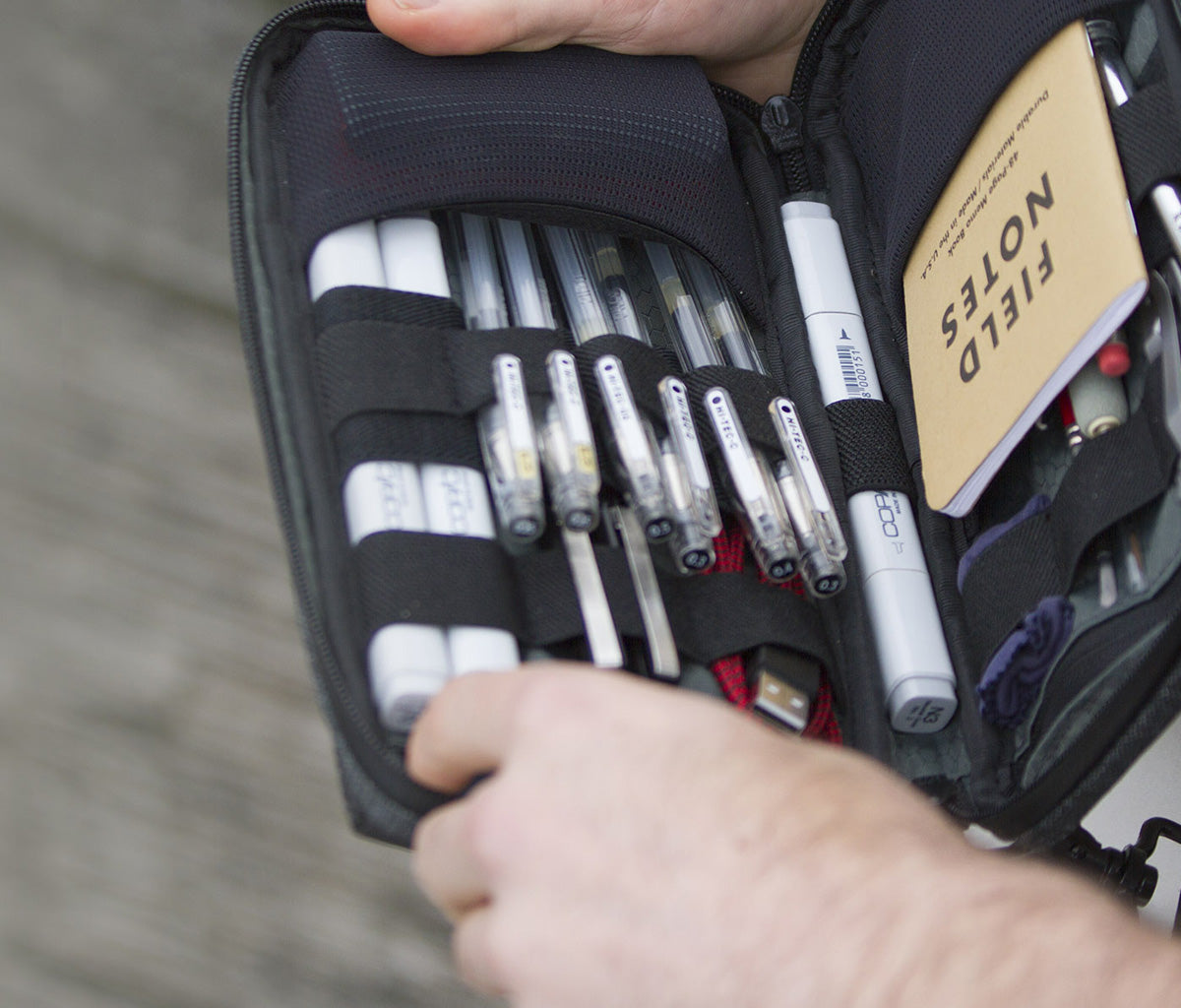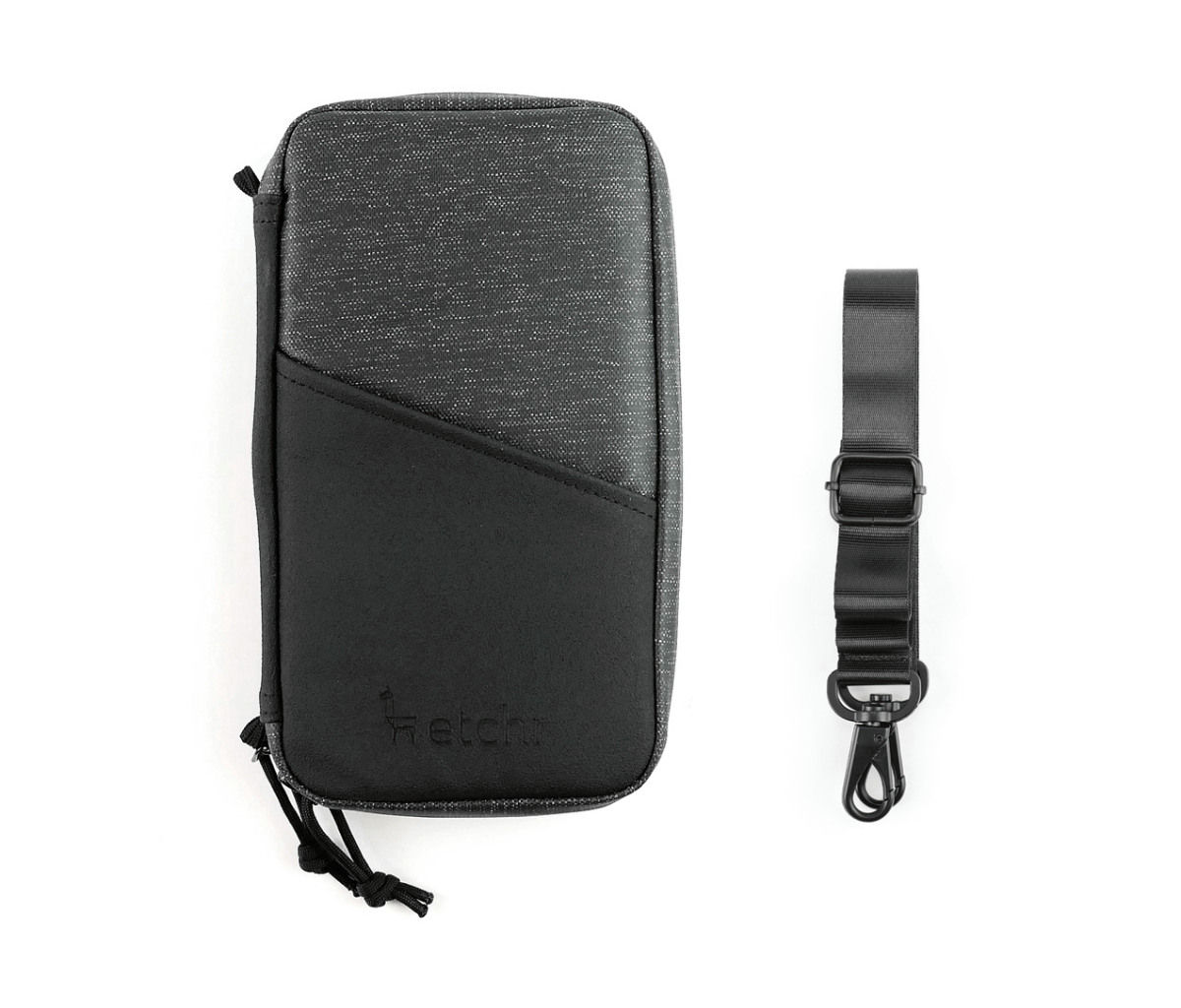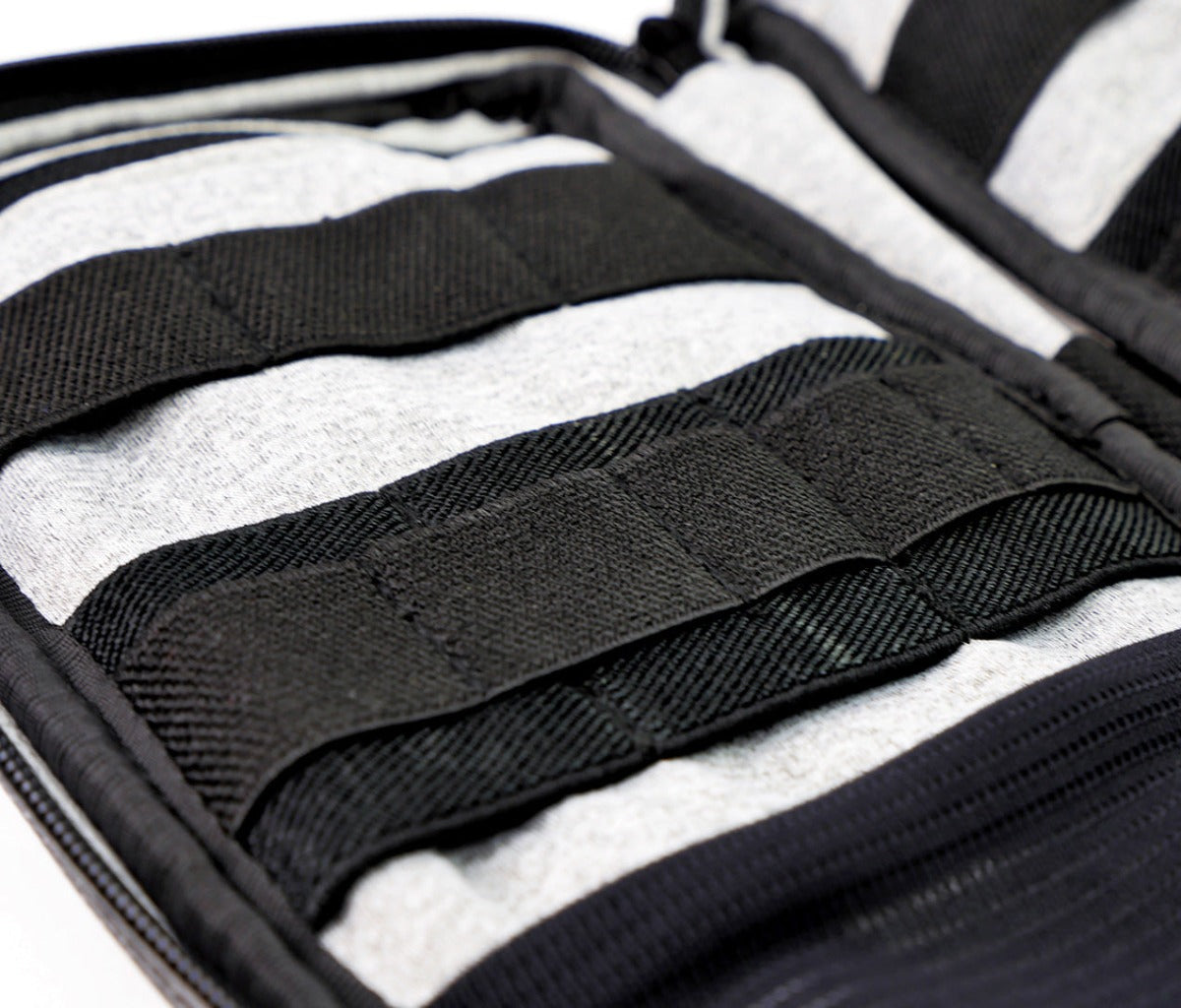 Field Case
Sale price
$71.99
Regular price
Designed by Australian artist and designer Darren Yeow (learn more below), the Etchr Field Case is a compact, high quality, weather-proof art carry that is deceptively spacious and versatile. The Field Case was created to help you make more art on the go. Free international shipping.*
*International shipping is free for all countries, however, for all non-US orders, you may be asked to pay local tax and customs when your goods arrive in the destination country.
DESIGNER COLLABORATION

PRODUCT DIMENSIONS

VEGAN FRIENDLY

FAQ

Our Carry Range was developed in collaboration with professional artist and designer Darren Yeow. Darren set out to create an artist bag that would enable him to create whenever and wherever he was inspired. Darren tinkered with home-made designs and built his product design and softgoods knowledge for years before producing his first "Art Satchel" on the back of a well-supported crowdfunding campaign.
Darren's initial bag design was unique in that the artist could quickly assemble a stable working platform on location, whether it was slung across the body, or attached to a tripod. After the success of this initial product, Darren wanted to turn his attention to designing more carry products for artists. This led to him joining forces with Yan and Simon to found Etchr. Etchr now ranges four carry products, each meticulously designed by Darren from his home studio in Melbourne, Australia. 
External Dimensions:
Length: 24 cm or 9.5 in
Width: 14 cm or 5.5 in
Depth: 4.5 cm or 1.7 in
Internal Dimensions:
Length: 21 cm or ~8.3 in
Width: 11 cm or ~4.3in
Depth: 3 cm or ~1.2 in
Weight: 0.4 kgs or 0.9 lbs
We love animals. We don't want our products to be made of them.

The external material of our bags is a dark grey polyester with black toughtek front flap accent and toughtek for hardwearing areas. The internal materials are felt and ripstop material. The zips are YKK matte black water-resistant
.
Is the bag waterproof or water-resistant?
Our bags are water-resistant and have some waterproof components. Water-resistant is not the same as waterproof. Water-proofing is achieved by ultrasonically welding plastic panels together to create a watertight membrane - an extremely expensive undertaking that would likely triple or quadruple the price of our products if used. Water-resistance means that the item has a higher likelihood of keeping your possessions dry. The Polyester shell covering the outer surface of our products is waterproof and the Toughtek covering high-wear areas is waterproof. The zips and stitching are water-resistant. All these features work to greatly minimise moisture entering the internal compartments and damaging your belongings and art. However, the Art Satchel and Field Case cannot be classified as waterproof strictly speaking. Nevertheless, one of our customers took his Slate Mini out during a Tropical storm (same materials) and the results were amazing. The bag kept everything dry.
Does the bag come in different sizes and colours?
At this stage the Field case comes in black only and one sizes. We'd love to offer it in the future but probably not in the short term.
What size paper will the Field Case support?
The Field Case is designed to comfortably fit our A6 Etchr Sketchbook (4.1 x 5.8"). The long format allows it to comfortably fit longer 5.75" x 8" notebooks.