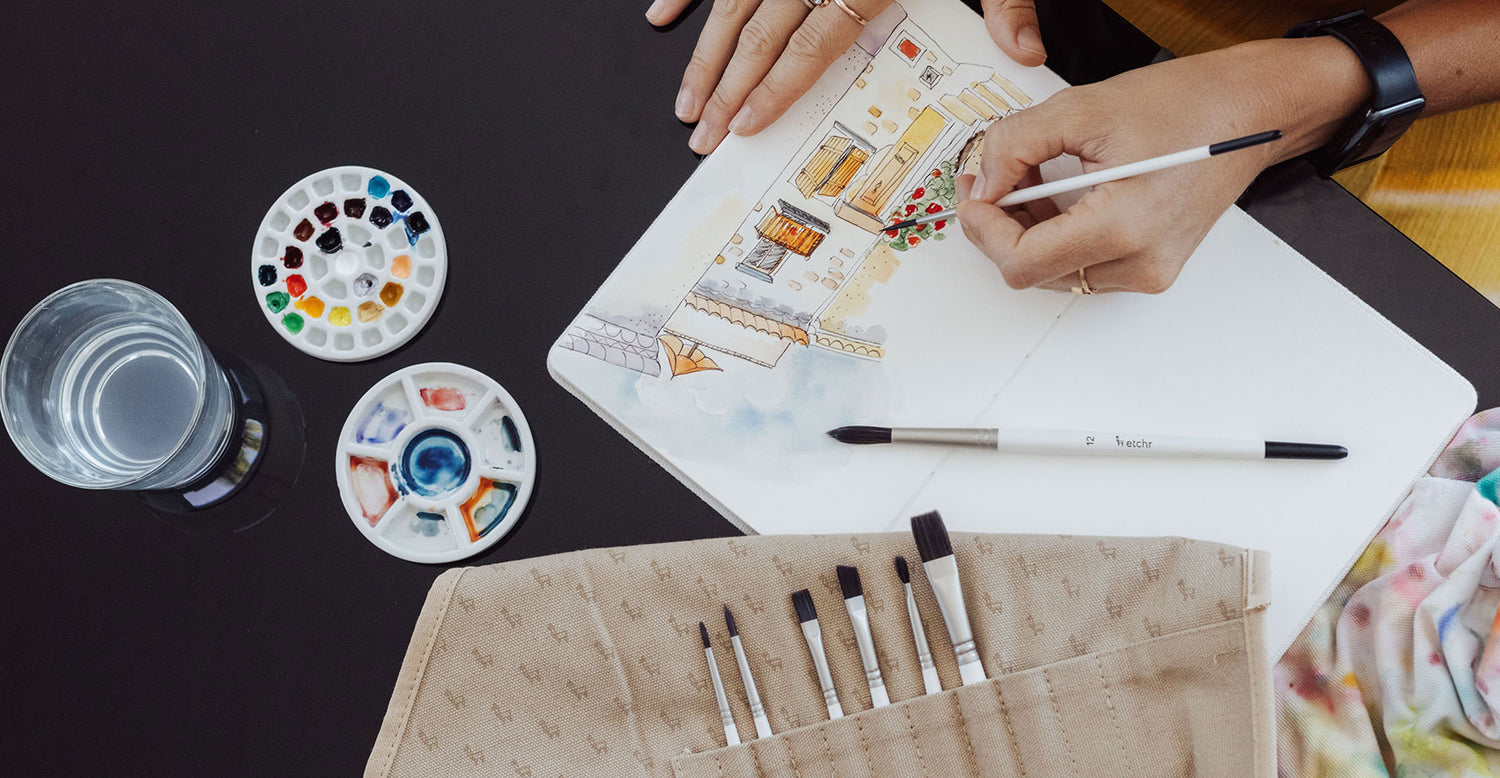 Meet Our Designers
Having artists as product designers instills a focus on function, and an uncompromising dedication to quality, even where it hurts the bottom line.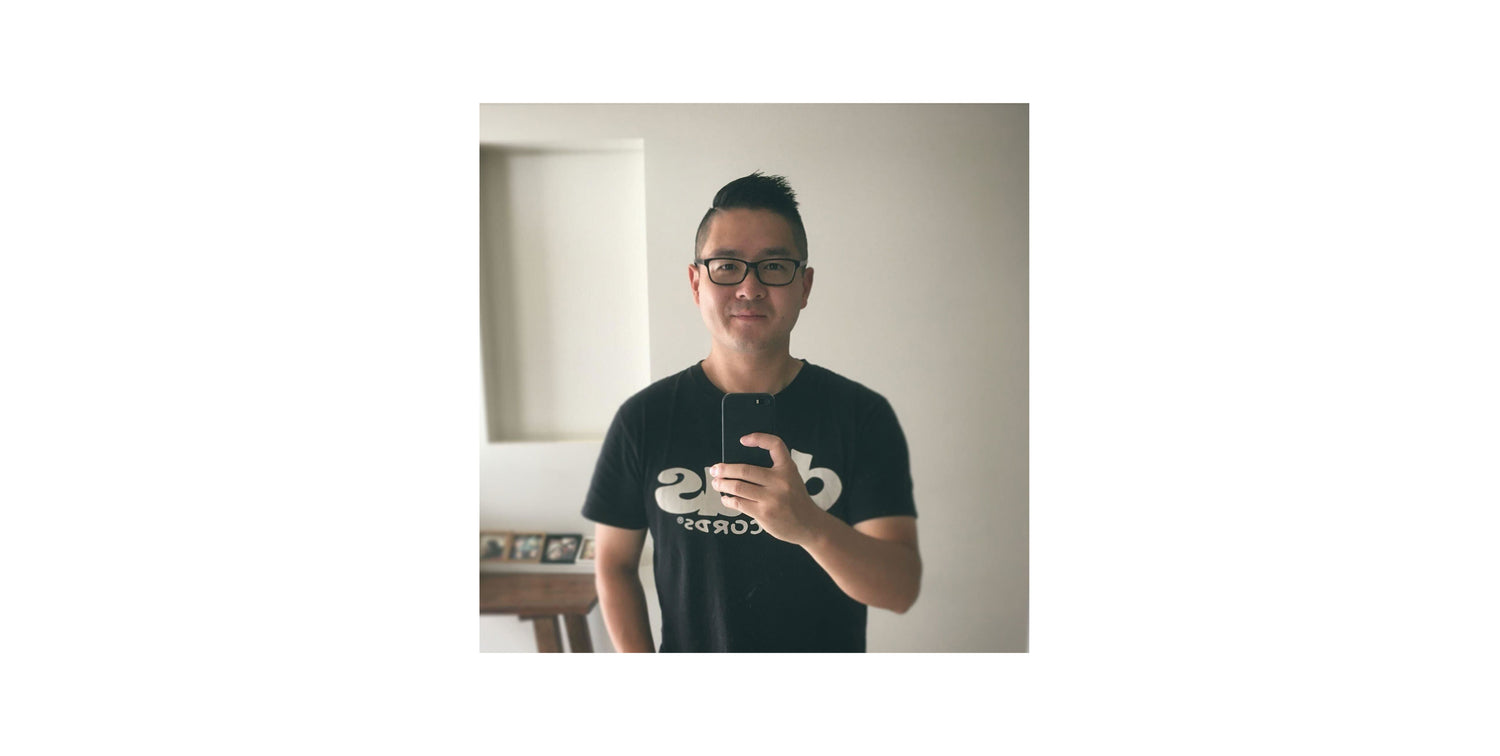 Darren Yeow
Carry Range Designer
We developed our Carry Range with professional artist and designer Darren Yeow.
Darren set out to create an artist bag that would enable him to create whenever and wherever he was inspired. Darren tinkered with homemade designs and built his product design and softgoods knowledge for years before producing his first "Art Satchel" on the back of a well-supported crowdfunding campaign. Darren's initial bag design was unique. The artist could quickly assemble a stable working platform on location, whether slung across the body or attached to a tripod. After the success of this initial product, Darren wanted to turn his attention to designing more carry products for artists. This led to him joining forces with Yan and Simon to found Etchr. Etchr now ranges four carry products, each meticulously designed by Darren from his home studio in Melbourne, Australia.
The Etchr Carry Range is truly a one-of-a-kind product range. We know this because when we talk to our art supply retailers, they usually don't know in what "section" these products should be stocked - are they pencil cases, backpacks, easels, folios...?
We've shied away from applying specific labels to these items, simply remaining focused on function and quality. Darren's design achievements were honoured when the Etchr Art Satchel was voted the "Best Specialist" bag in Carryology's Annual Carry Awards. We were proud to see our "bag for artists" edge out other specialist bags developed by brands like Vans, Lululemon and Arc'teryx.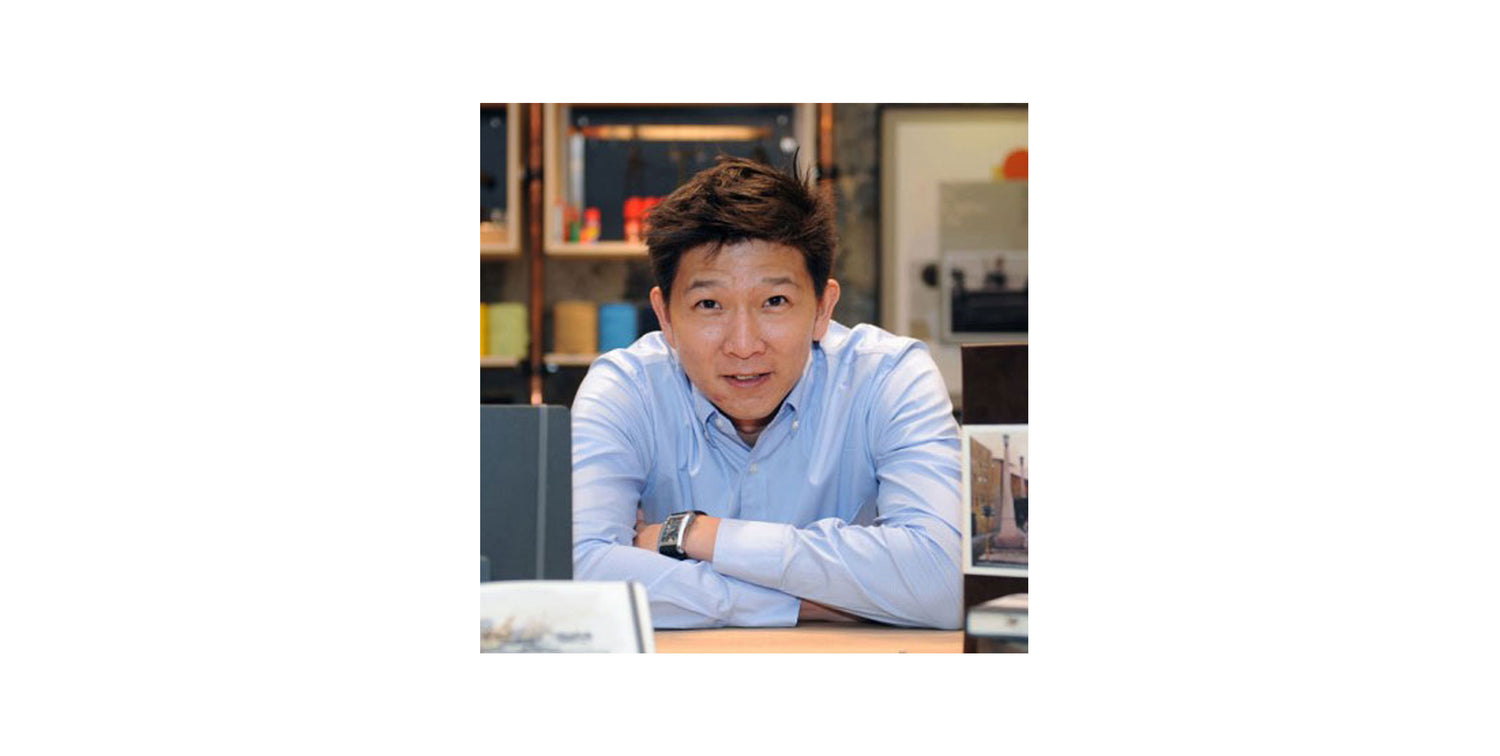 Erwin Lian
Sketchbook Designer
Our Sketchbook range was developed in collaboration with Singaporean artist Erwin Lian.
As a professional artist and teacher, Erwin understood the benefits of using 100% cotton paper with wet media. However, he was frustrated with the lack of sketchbook options on the market. So, Erwin took to crowdfunding to make his "Perfect Sketchbook" a reality. Erwin's book used heavy-weight 100% cotton acid-free paper that featured stunning hand-torn deckled edge paper and was finished with lay-flat binding for ease of use. The response was overwhelming. Today, Erwin works in collaboration with Etchr - he focuses on design and innovation, and we make these Sketchbooks available to artists worldwide.
Many artists are surprised to learn that quality paper is often a better investment than quality paint, particularly regarding watercolour. Our dedication to paper quality means that all our sketchbooks use only 100% Cotton paper. When produced correctly, cotton is the ultimate surface for wet media. Cotton paper's ability to handle heavy washes makes it ideal for those looking for a more traditional textured surface (Cold Pressed), as well as those who prefer a smoother surface (Hot Pressed) for finer line work but who still value the ability to apply water liberally.
Our commitment to quality paper goes beyond cotton. All paper used in our Sketchbooks is also acid-free. Acid-free paper helps avoid the yellow discolouration that can develop over time. This means you can be confident that what you'll make in our Sketchbooks will stand the test of time.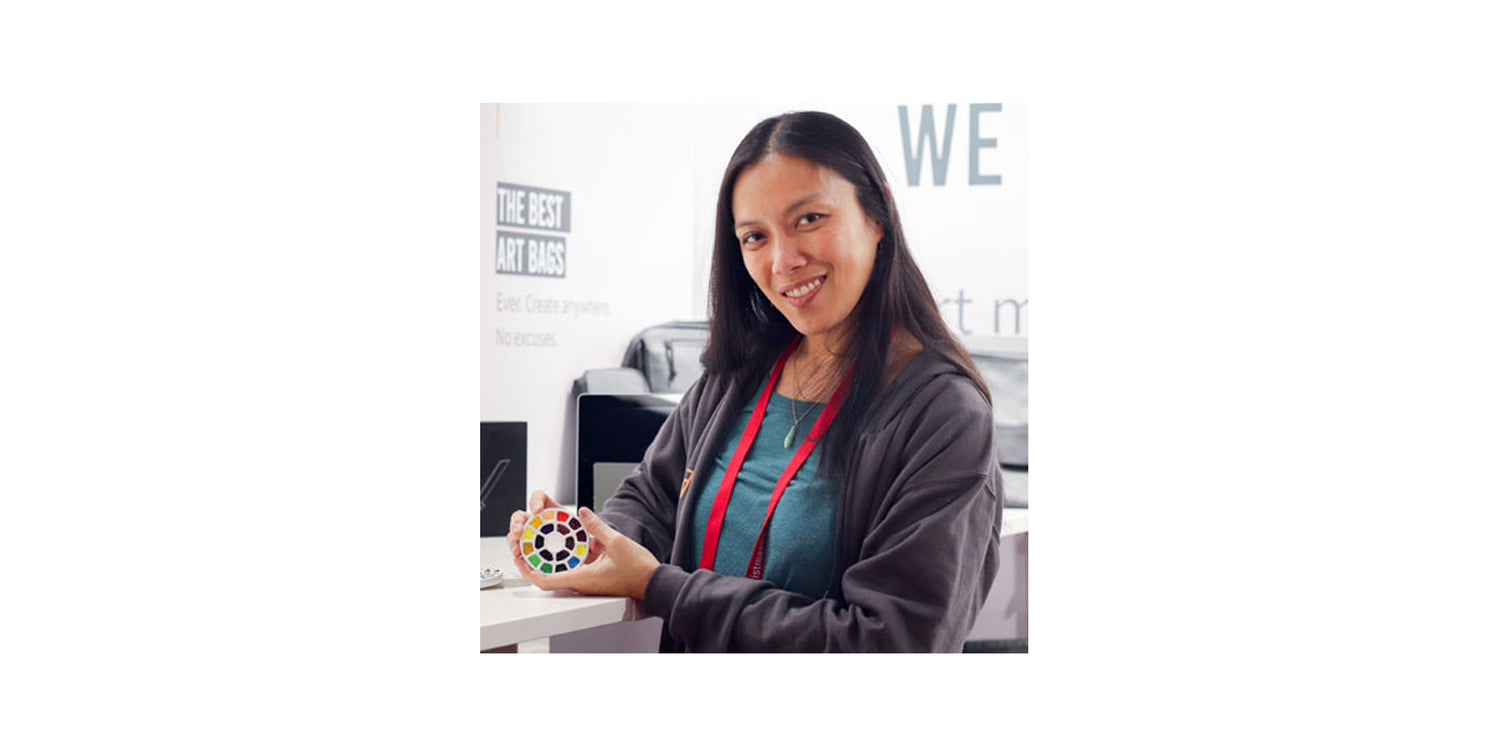 Stephanie Law
Palette Designer
We developed our Palette range in collaboration with Oakland watercolorist Stephanie Law.
As a professional watercolourist, Stephanie spent years experimenting with different ways to store her favourite paints. After many iterations, Stephanie created her ultimate Palette and, after showing other artists, realised she needed to produce many more. Stephanie took to crowdfunding to launch the original travel-sized porcelain 37-Well Mini Palette, and with the help of the creative community, she was able to commercially manufacture her Mini Palette for the first time. After this initial success, Stephanie partnered with Etchr to launch the Etchr Mini Palette range, which remains a crowd favourite to this day.
Palettes come in all shapes, sizes, and materials. Unfortunately, many Palettes on the market are made of non-porous plastic that can lead to the pigment "beading", which causes frustration when mixing. Our Palette range is made exclusively using porcelain which avoids beading of pigment and also means that you won't have to worry about the paint staining the Palette itself. Best of all, they're really easy to clean.
To make the Mini Palette range travel-friendly, Stephanie designed the components to fit into a carrying tin that can be stored in a handbag or pencil case.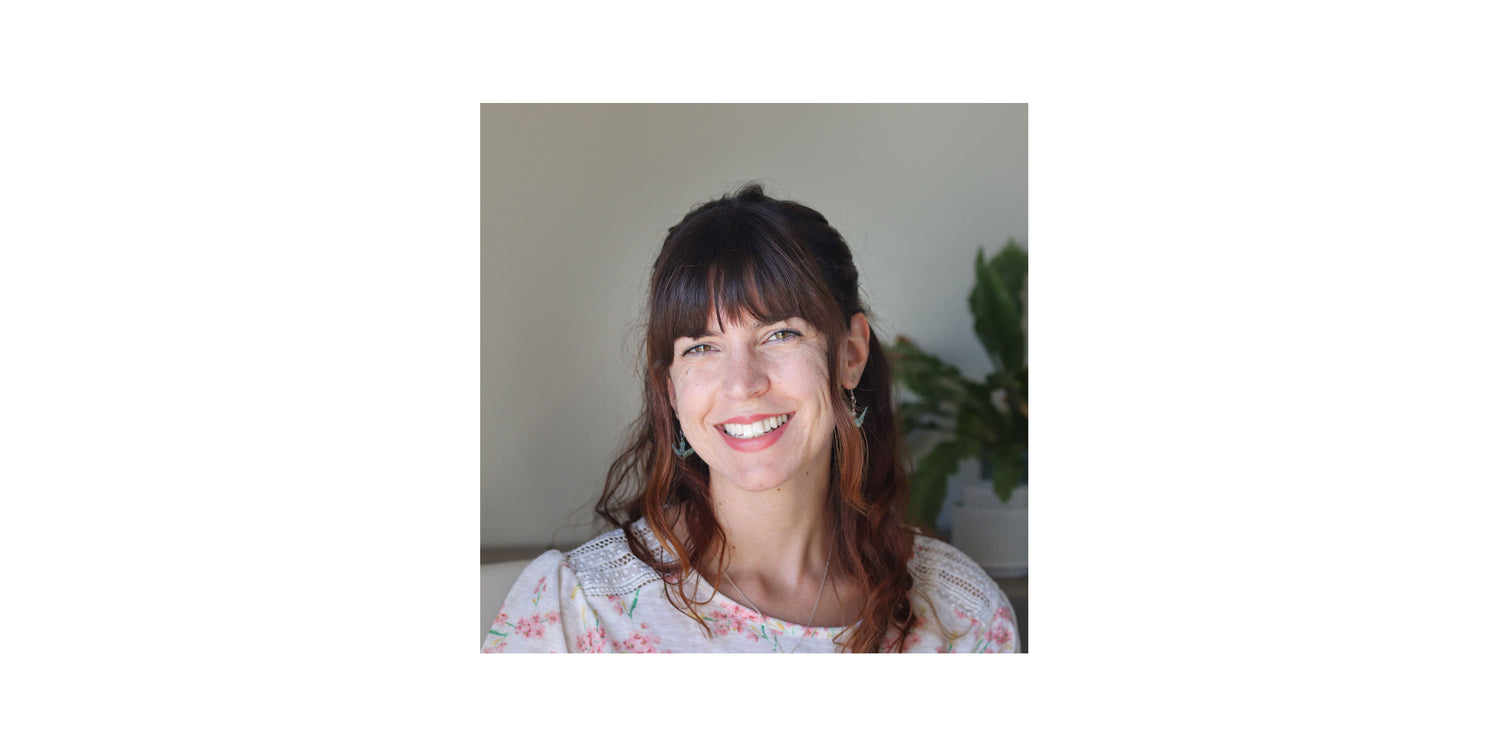 Ânia Marcos
Art Director
We collaborated with Portugal-based artist Ânia Marcos to create an exquisite collection of paint brushes, watercolour paints, customisable postcards, and graphic pens.
An artist and storyteller at heart, Ânia joined Etchr way back in 2018. She has worn many hats including art director, social media manager, community manager, podcast producer, and teacher. Ânia has worked with many art learners and understands their challenges. She was central to the creation of our online art learning platform Etchr Studio, as well as many of our "premium student grade" products.