Skip to product information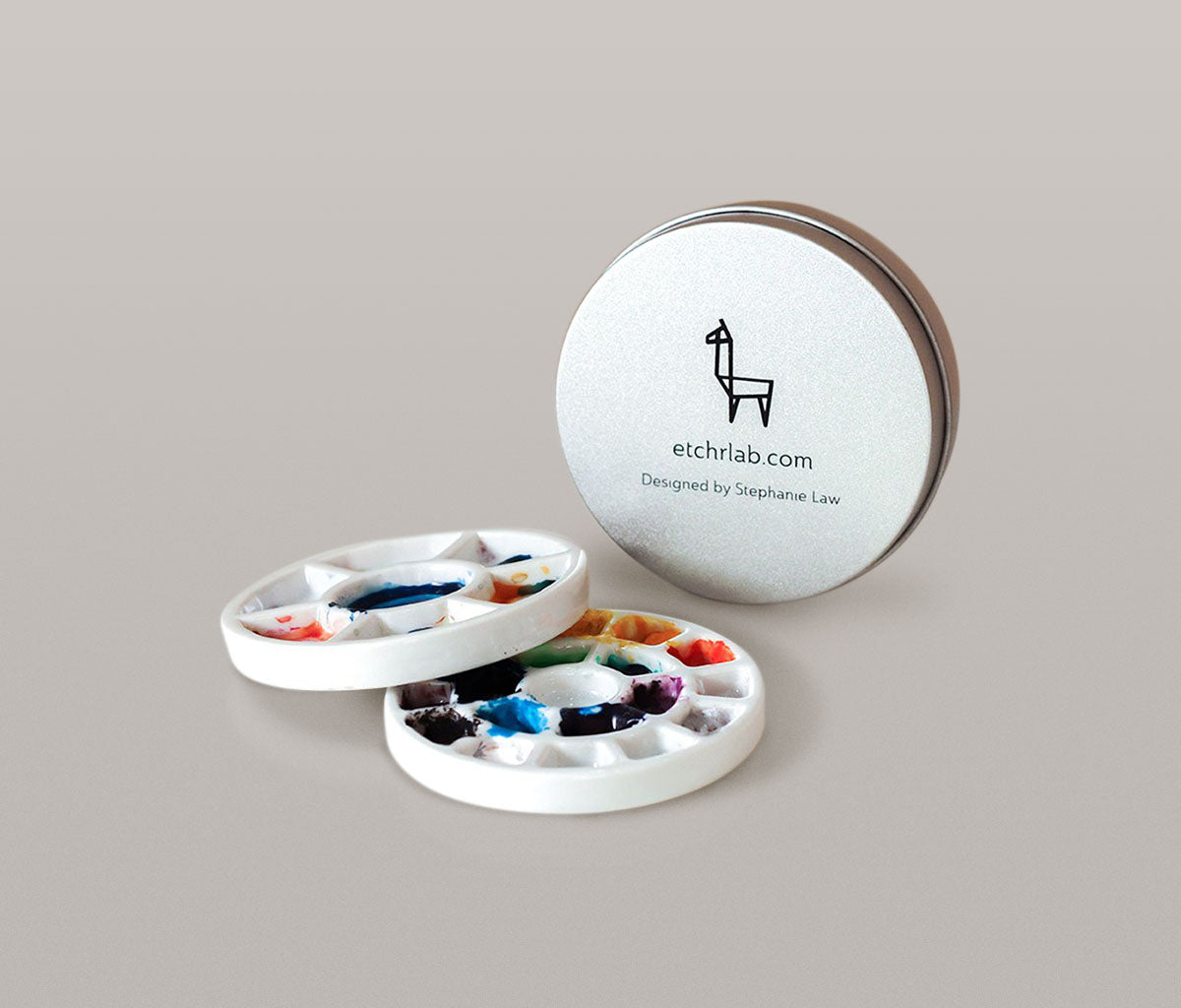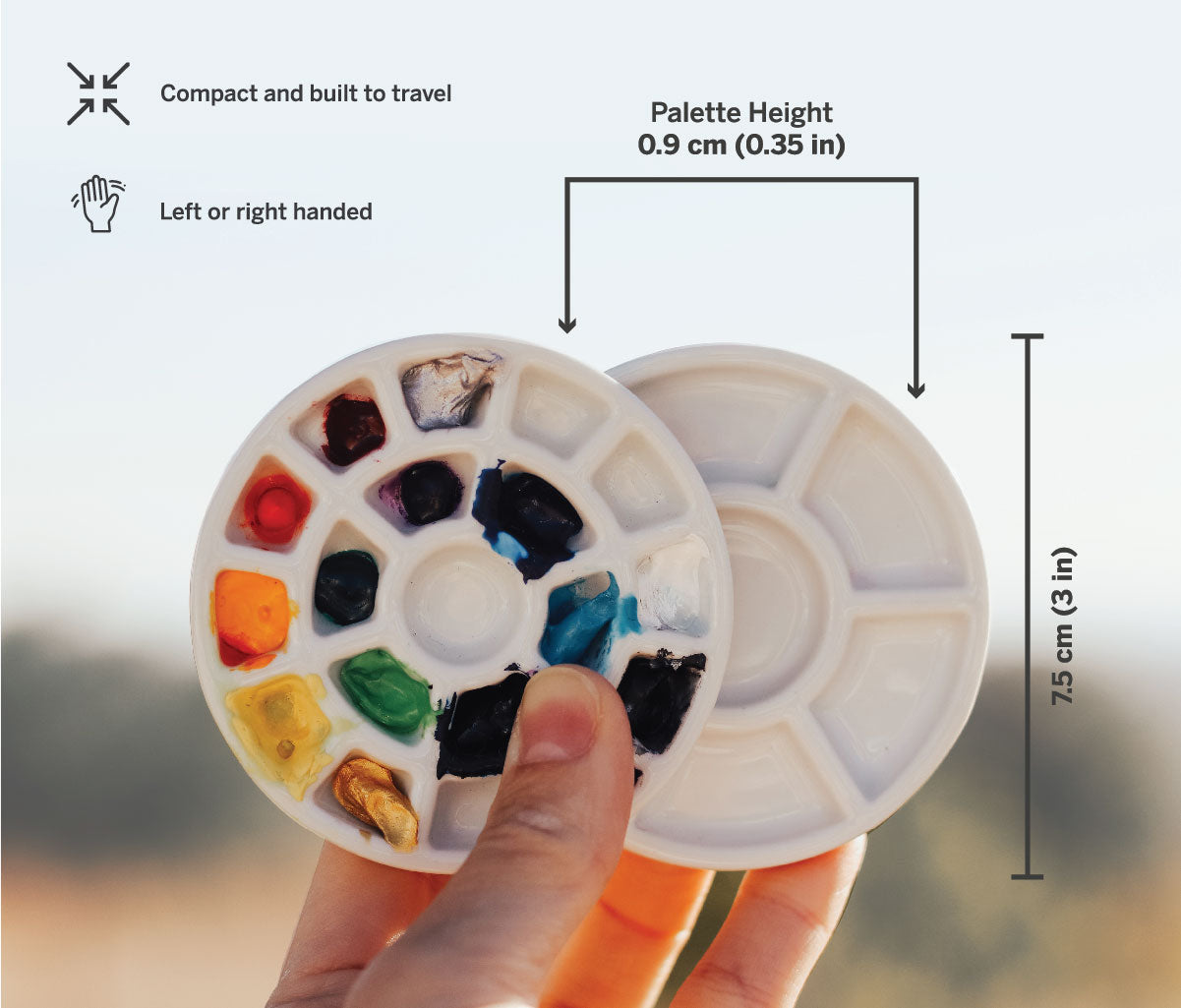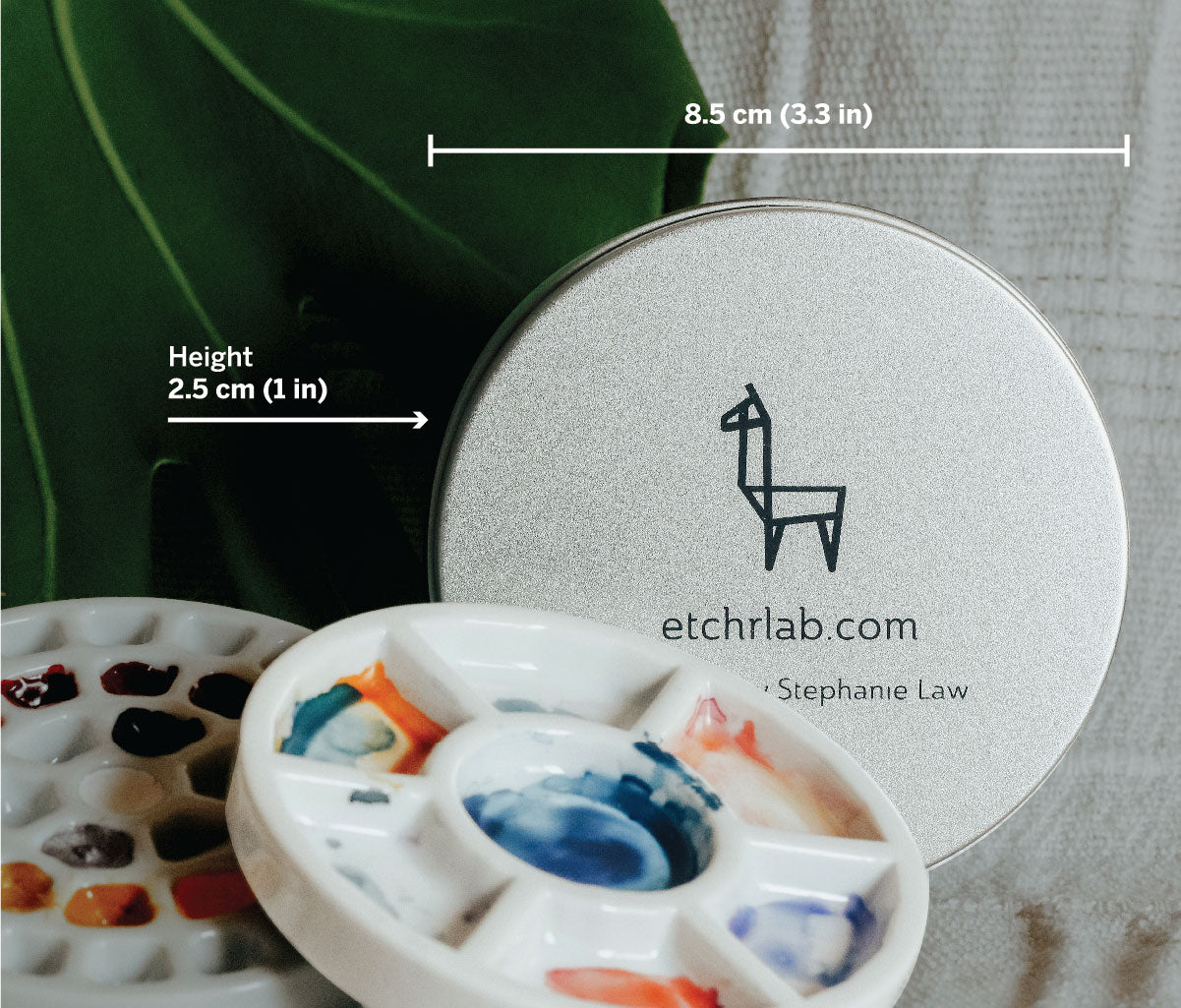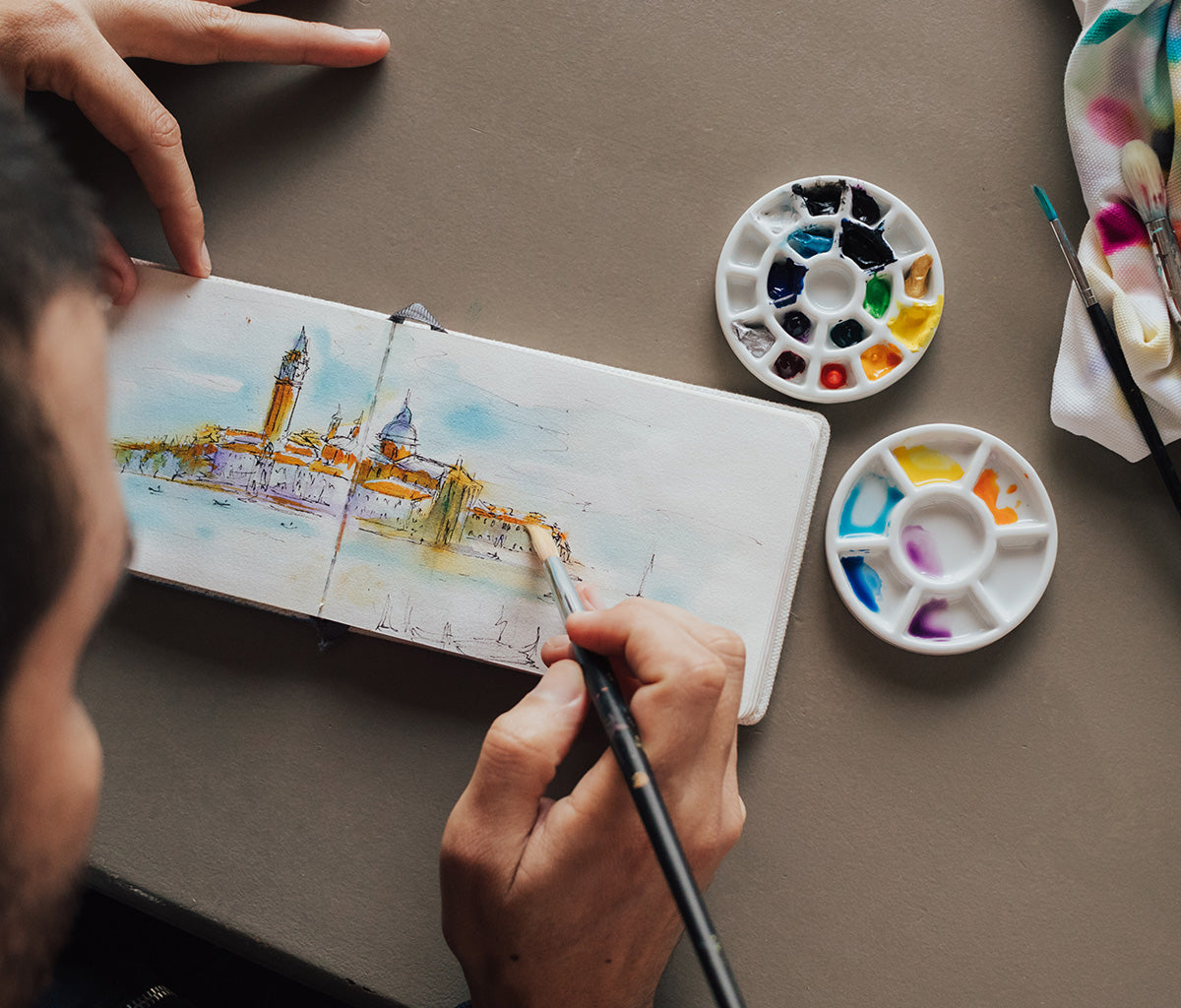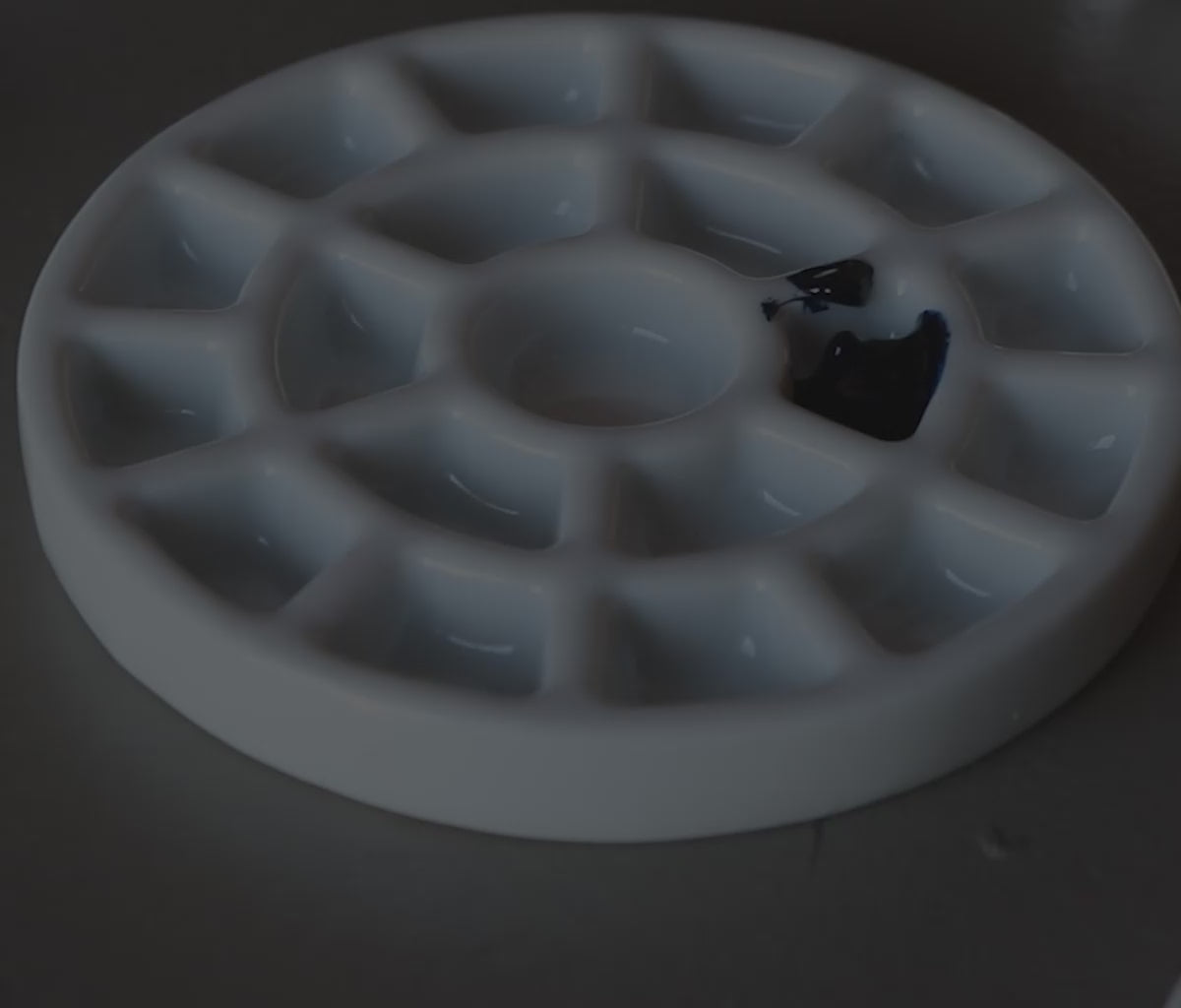 Mini Palette: 19 Wells
Sale price
$49.99
Regular price
A travel-sized watercolourist companion to carry and store your favourite 19 colours in one tiny porcelain kit. Designed in collaboration with Californian artist Stephanie Law (learn more below). Free shipping.*
Use discount code 10OFFMP for 10% off when buying 2 or more palettes.

*International shipping is free for all countries, however, for all non-US orders, you may be asked to pay local tax and customs when your goods arrive in the destination country.
DESIGNER COLLABORATION

VEGAN FRIENDLY

FAQ

Our Palette range was developed in collaboration with Oakland watercolourist Stephanie Law. As a professional watercolorist, Stephanie had spent years experimenting with different ways to store her favourite paints. After many iterations, Stephanie created her ultimate Palette and after showing other artists she realised she needed to produce many more.
Stephanie took to crowdfunding to launch the original travel-sized porcelain 37-Well Mini Palette and, with the help of the creative community, she was able to commercially manufacture her Mini Palette for the first time. After this initial success, Stephanie partnered with Etchr to launch the Etchr Mini Palette range. 
We love animals. We don't want our products to be made of them.
How many pieces does the Mini Palette have?
The Mini Palette is composed of one colour wheel, one mixer (both made of porcelain) and one 200g cold press colour chart for you to swatch your chosen colours. All of this comes inside a small steel case, separated by cotton disks to keep everything neatly organized and separated.
Does the Mini Palette come with paints?
The Mini Palette colour wheel comes empty and ready for you to customize with your own selection of watercolours or gouache!
How many colours can it hold?
The Mini Palette colour wheel has 19 wells that can be filled with any colours you like!
How deep are the wells? Can they take enough paint if I'm going on a trip?
It really depends on how much paint you use. Each well has a depth of 6mm. Yes, the Mini Palette is indeed mini, but if you fill up each well, the paint should last you for a considerate amount of time (the smaller wells in the 37 well Mini Palette last Stephanie months, so this one lasts even longer!).
What is the size and weight of the Mini Palette?
Each porcelain disk is 0.9cm (~0.3in) high and 7.5cm (3in) wide. The metal case is 2.5cm (~1in) high and 8.5cm (3.3in) wide. With the empty porcelain disks inside, the tin weighs 230g (0.5 lbs). Each porcelain disk weighs 100g (0.2 lbs) and the tin itself weighs~ 50g (0.1 lbs).
What if I want more colour charts?
No problem at all! You can download more colour charts right here and print them at home!