Skip to product information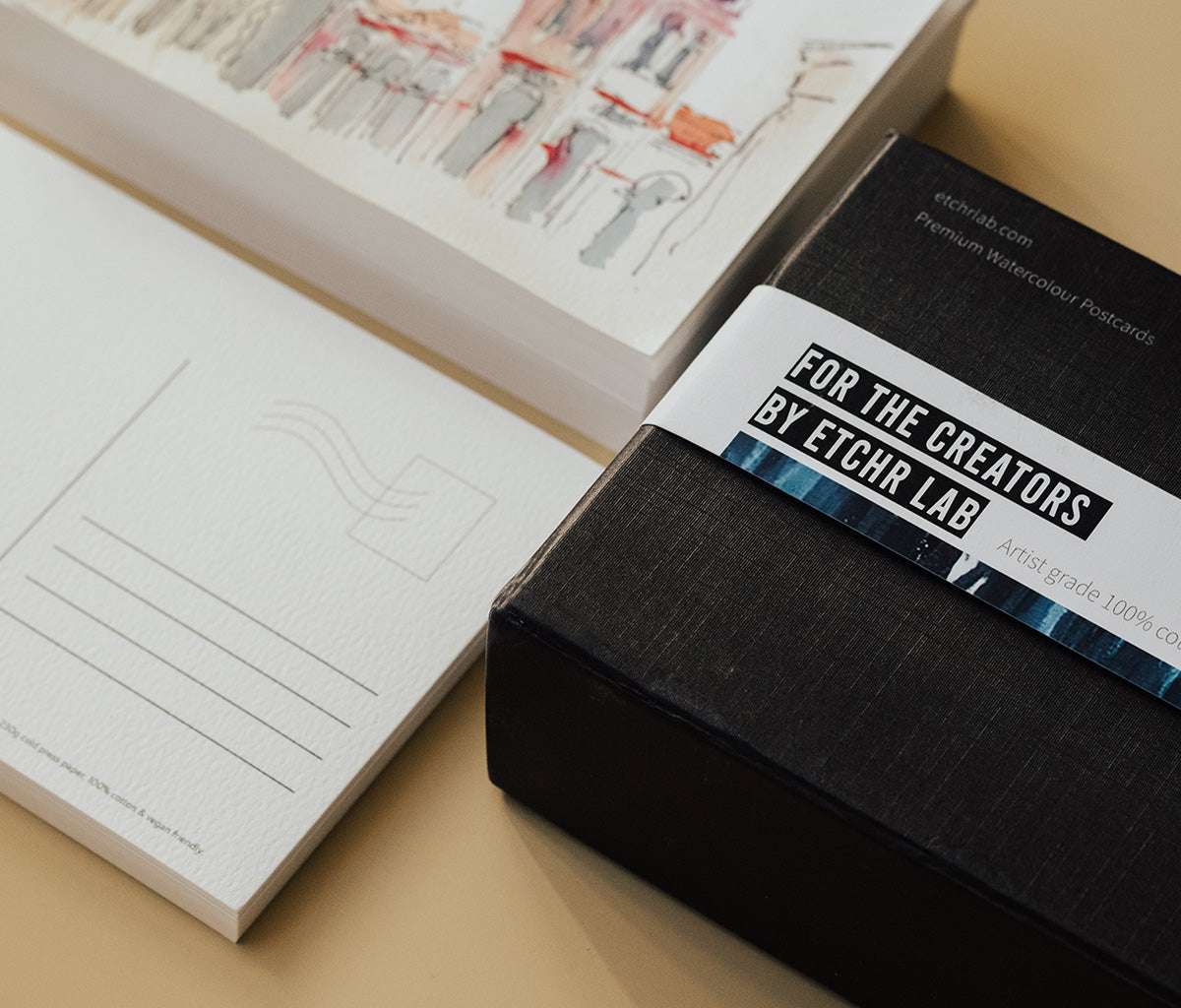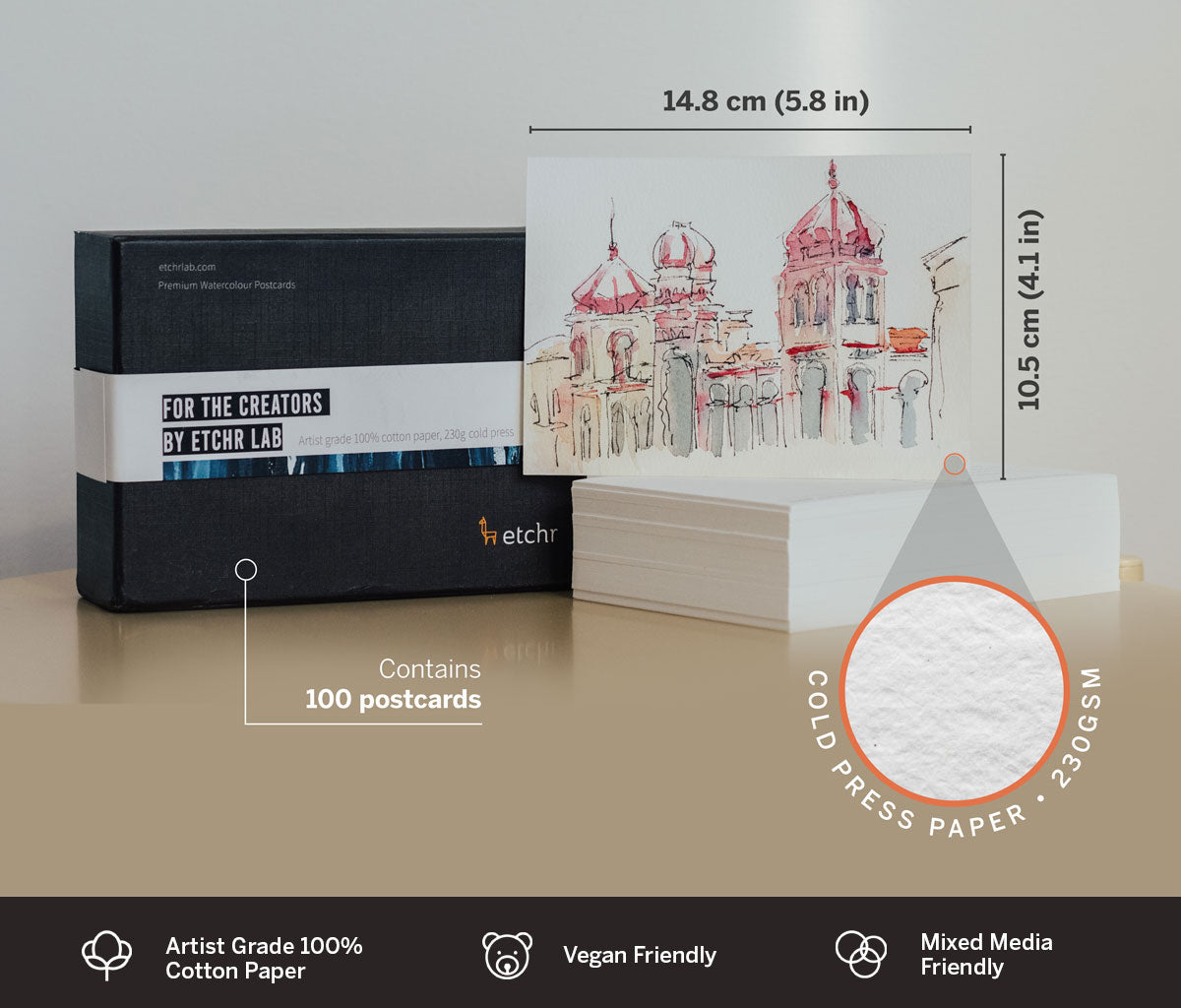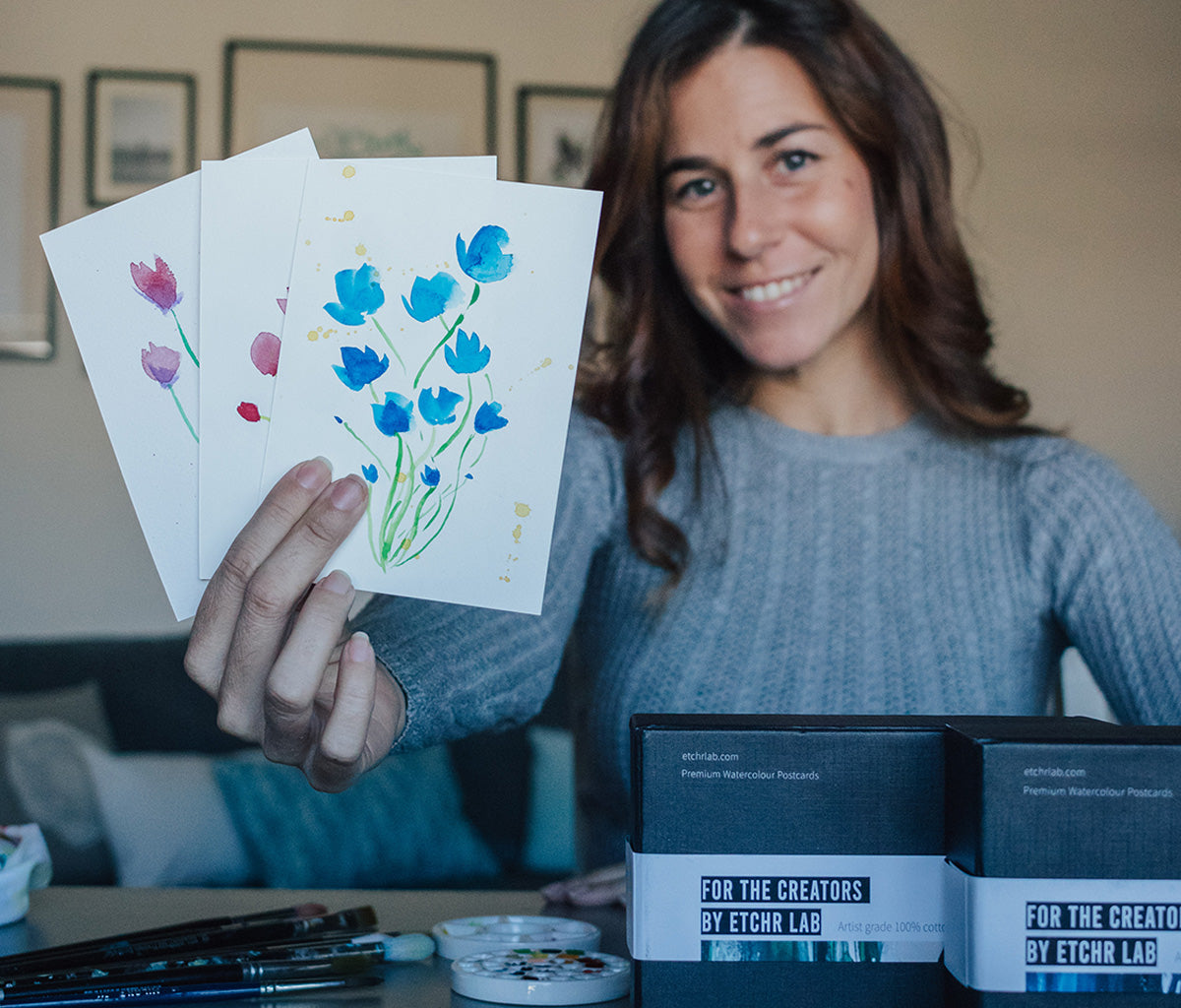 Watercolour Postcards: Cold Press (Pack of 100)
Sale price
$40.50
Regular price
This pack includes 100 cold press paper postcards. These postcards are vegan friendly and use 230g acid-free, artist-grade 100% cotton paper - the same paper that is used in our Cold Press Etchr Sketchbooks. Free international shipping.*
Use discount code 10OFFPACKS for 10% off when buying two (2) or more packs.
*International shipping is free for all countries, however, for all non-US orders, you may be asked to pay local tax and customs when your goods arrive in the destination country.
WHY 100% COTTON

COLD VS HOT PRESS

FAQ

Cotton paper is simply the best surface for watercolour and is also great for mixed media. 100% cotton paper is capable of taking multiple heavy washes, stands up well to damaging techniques like dry brushing, and it helps keep the pigment looking vibrant over the passage of time. The surface provides the perfect level of brush resistance while allowing the pigment to flow beautifully across the page. Those that "upgrade" to 100% cotton paper often credit it as having had a greater impact on their art than the quality of paint that they use.
Cold press paper has a slightly textured finished, or more "tooth". It is often a go to for watercolour artists as the textured finish can provide a little more water control. It is also great for those looking to accentuate the effect of pigment granulation.
Hot press paper has a slightly smoother finish which is great for adding detail, particularly for those using pens or pencils with wet-media. While it may offer slightly less water control than textured cold press paper, when a hot press paper is made with 100% cotton, it handles washes well and provides for a beautiful, crisp finish.
Why is acid-free and cotton paper important?
The best paper is acid-free and has a high amount of cotton because it means the paper is less prone to turning yellow or deteriorating over time. Also, the more cotton a paper has, the better it holds water and the more vibrant the pigment remains.
What are the measurements of the postcard and the box?
A box weighs about 500g (roughly 1 pound) and contains 100 postcards. Each postcard measures 14.8 x 10.5 cm (5.8 x 4.1 in). Just the right size to stamp and mail.