Skip to product information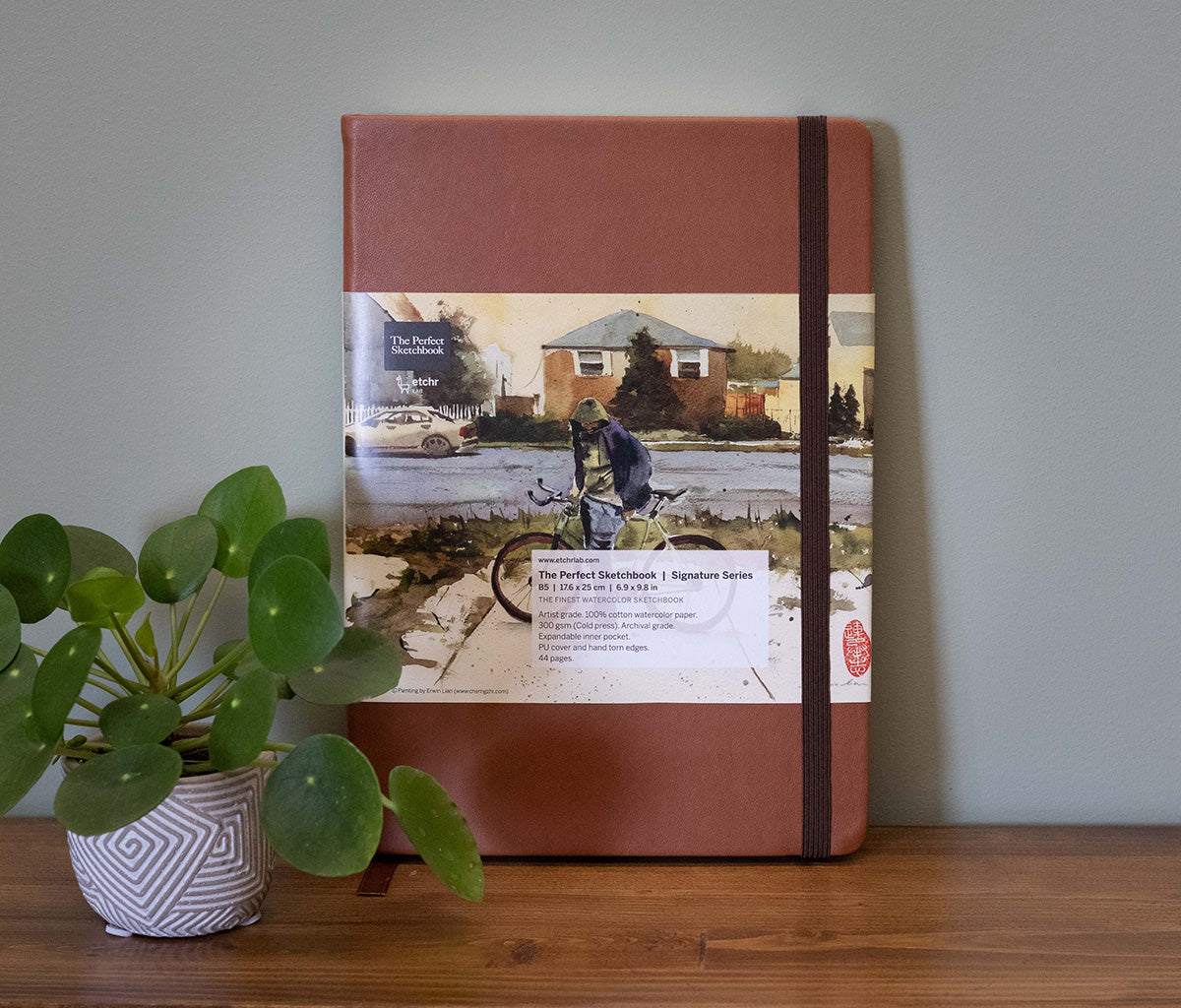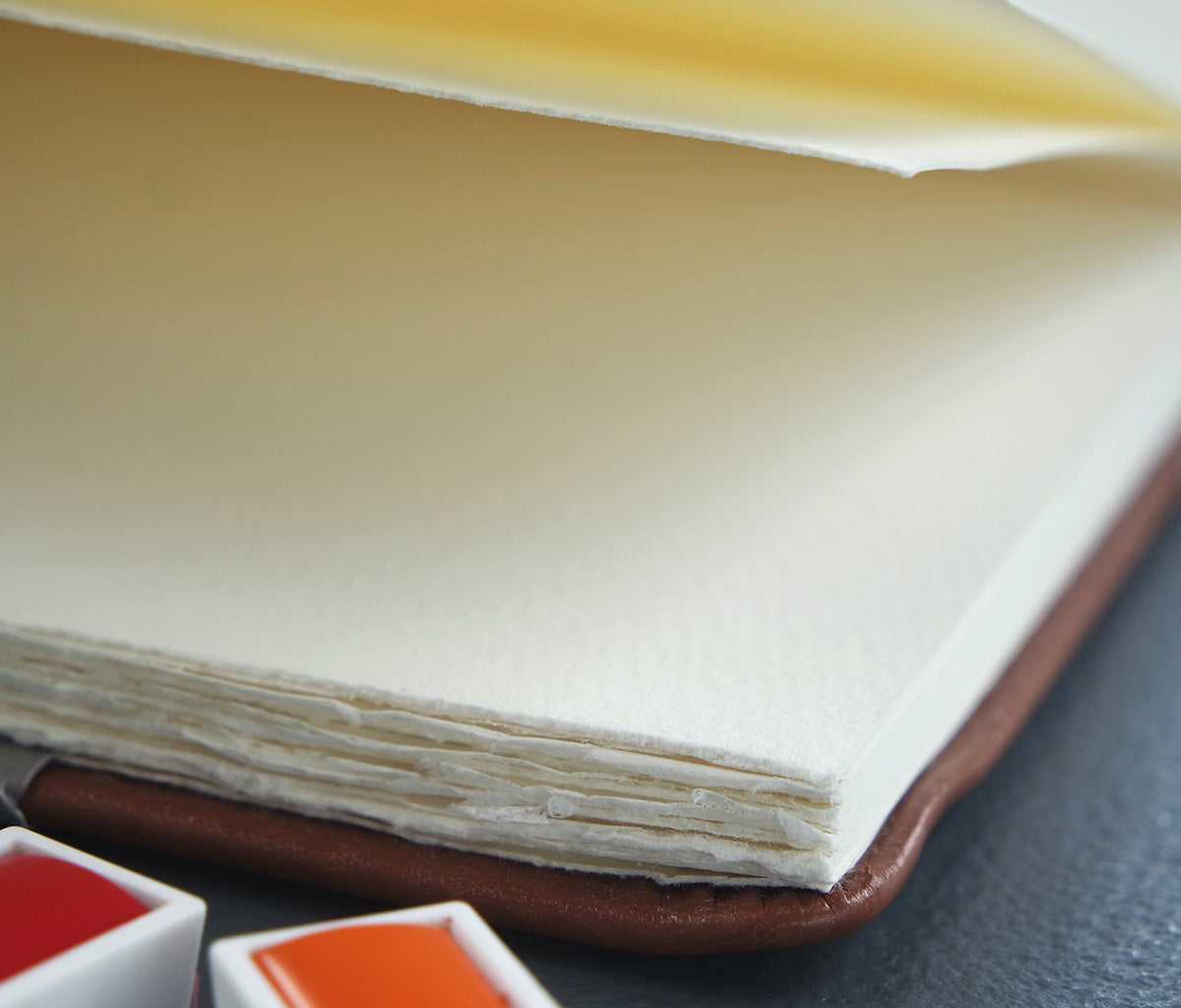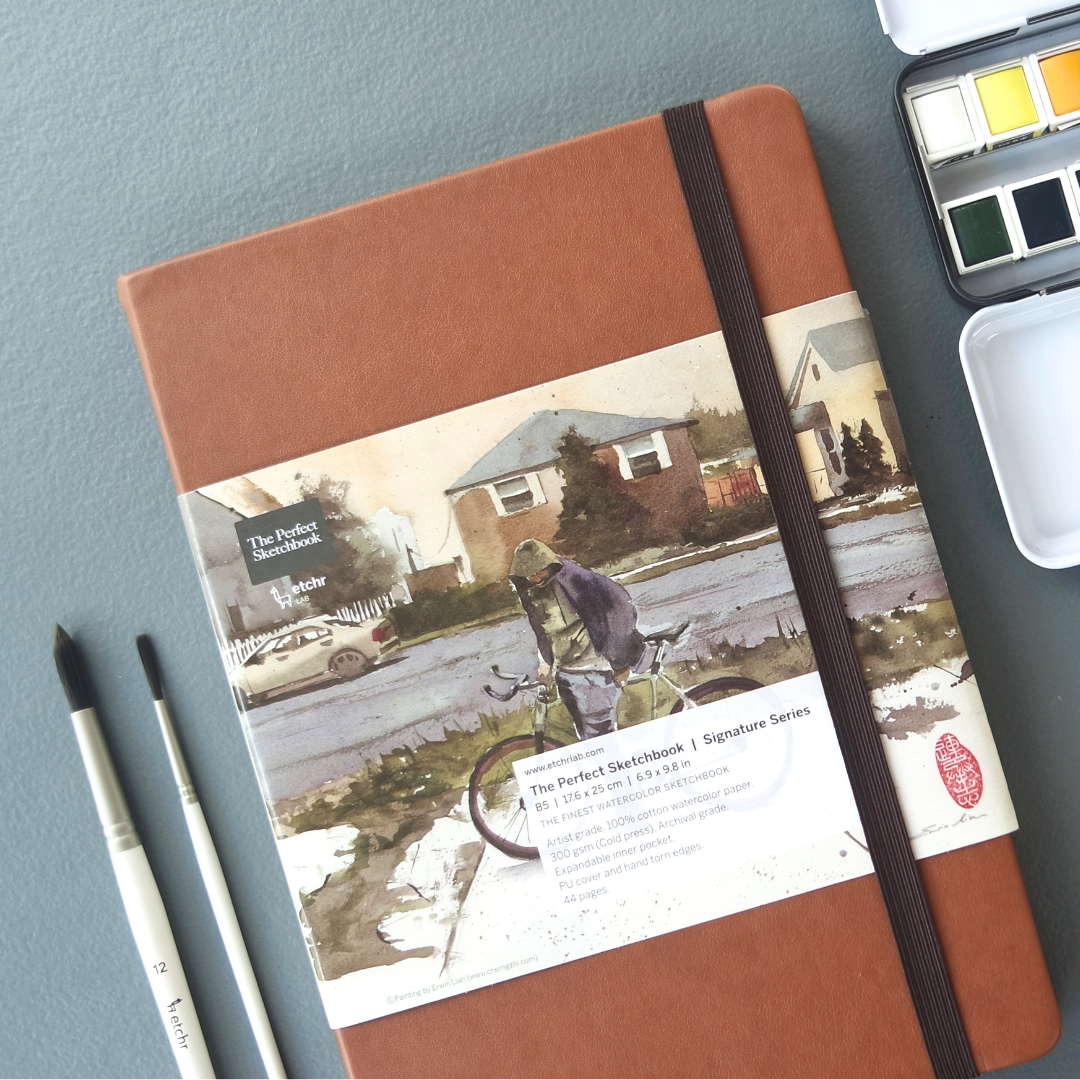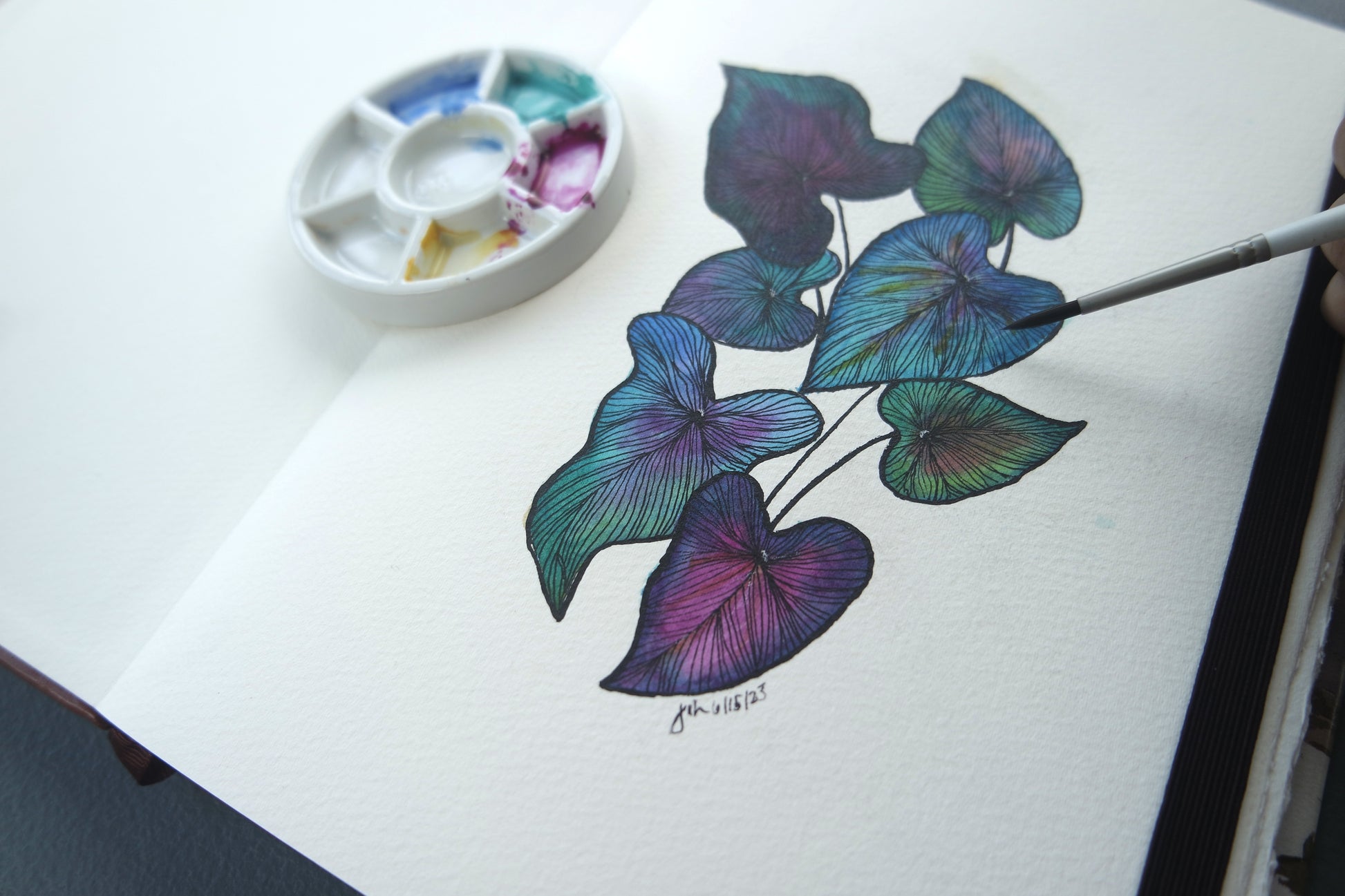 TPS Signature Series 2023 (Cold Press)
Sale price
$74.99
Regular price
Limited Edition
Each sketchbook has 44 pages. These sketchbooks use 300g acid-free, archival grade, 100% cotton Fabriano Artistico® paper. They open flat and have a portrait format. The pages have deckle & hand-torn edges. Casebound and glue-reinforced. PU cover. Free international shipping.

VEGAN FRIENDLY

PRODUCT DESIGNER

FAQ

We love animals. We don't want our products to be made of them.
Our Sketchbook range was developed in collaboration with Singaporean artist Erwin Lian. As a professional artist and teacher, Erwin understood the benefits of using 100% cotton paper with wet-media, but was frustrated with the lack of sketchbook options on the market. Erwin took to crowdfunding, to make his "Perfect Sketchbook" a reality.

Erwin's book used heavy weight 100% cotton acid-free paper that featured stunning hand-torn deckled edge paper and was finished with lay-flat binding for ease of use. The response was overwhelming. Today, Erwin works in collaboration with Etchr - Erwin focuses on design and innovation, and the Etchr team makes the Sketchbook range available to artists worldwide.
What are the paper details?
This sketchbook uses 300gsm (140lbs) acid-free, artist-grade, 100% cotton cold press Fabriano paper. It's traditional white.
How do I choose between Hot and Cold press paper?
It really depends on your preference:
Cold press paper has a slightly textured surface. It is the paper used most often by watercolour artists because it's good for both not only large areas of wash but also for a good amount of detail. Also, the textured paper allows you to shape things easier!
Hot press paper has a fine-grained, smooth surface, with almost no tooth. It's ideal for large, even washes of one or two colours, drawing with pens and ink wash, and painting fine details. The smooth surface makes it easier to draw and shade with dry mediums.
Why is acid-free and cotton paper important?
The best paper is acid-free and has a high amount of cotton because it means the paper won't turn yellow or deteriorate over time. The more cotton a paper has, the better it holds water and keeps the pigment much more vibrant. You can use both sides of the paper to draw.
Do 44 pages mean 22 sheets of paper to draw on?
Yes it does! You can definitely use both sides of each sheet of paper - that's how good the paper is!
What is the size and weight of this sketchbook?
This is a B5 sketchbook (10.6 in x 7.3 in) and it weighs around 600g.