Skip to product information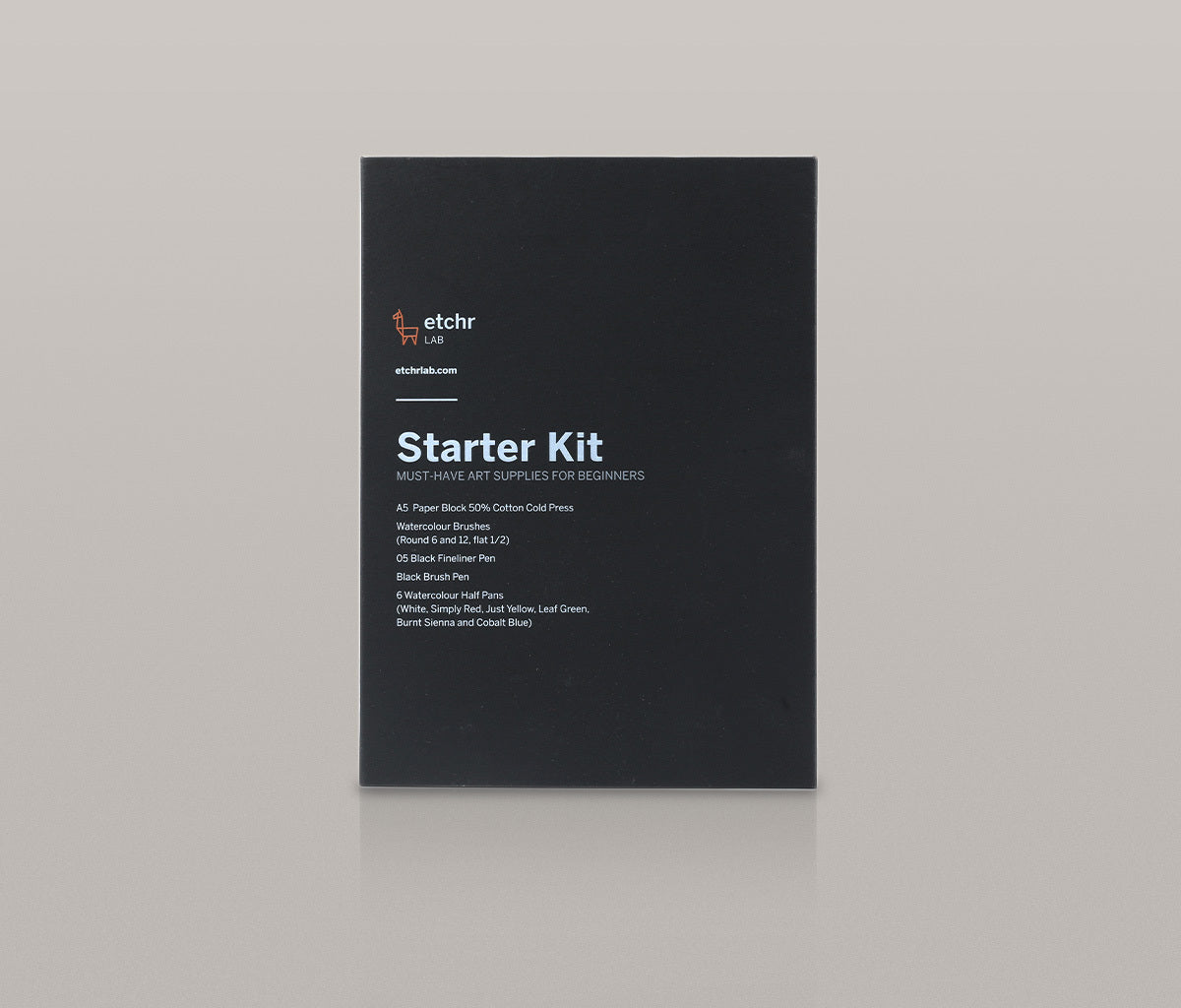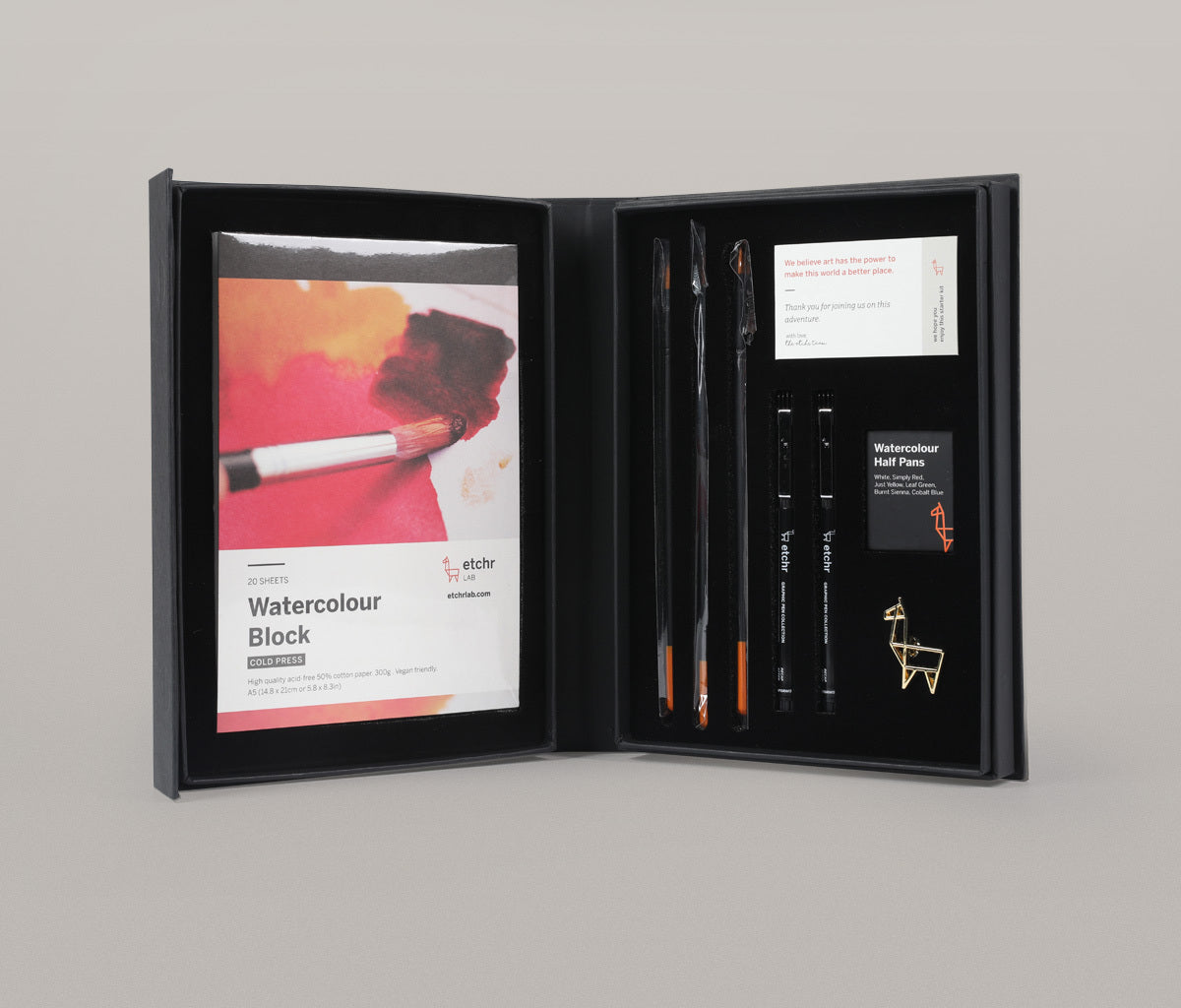 Watercolour Starter Kit (Out of Stock in the UK)
Sale price
$81.99
Regular price
Out of Stock in the United Kingdom.
Discover the beauty of watercolour with this one-box solution designed to help you begin your art journey. It has everything you need to master the basics — six watercolour paints, three brushes, two graphic pens, and one watercolour block.
Each kit also includes a QR code to access the first two class recordings from our eight-part series Introduction to Watercolour so you can put the materials to good use. It is the perfect gift for those looking to start a new creative hobby. Free international shipping.*
*International shipping is free for all countries, however, for all orders outside the US or EU, you may be asked to pay local taxes and customs duties when your goods arrive.
VEGAN FRIENDLY

WHAT'S IN THE KIT?

We love animals. We don't want our products to be made of them.
This is what you'll find inside:
A5 50% Cotton Paper Pad Cold Press
Watercolour Brushes

Round Brush Size 6
Round Brush Size 12
Flat Brush Size 1/2

05 Black Fineliner Pen
Black Brush Pen
6 Watercolour Half Pans

White, Simply Red, Just Yellow, Leaf Green, Burnt Sienna, Cobalt Blue

Art Tips & How to Get Started with Watercolour Booklet
Access to one online Mini Workshop recording from the Beginner series.